Return to Community
Utah students engaged in distance education
July 10, 2019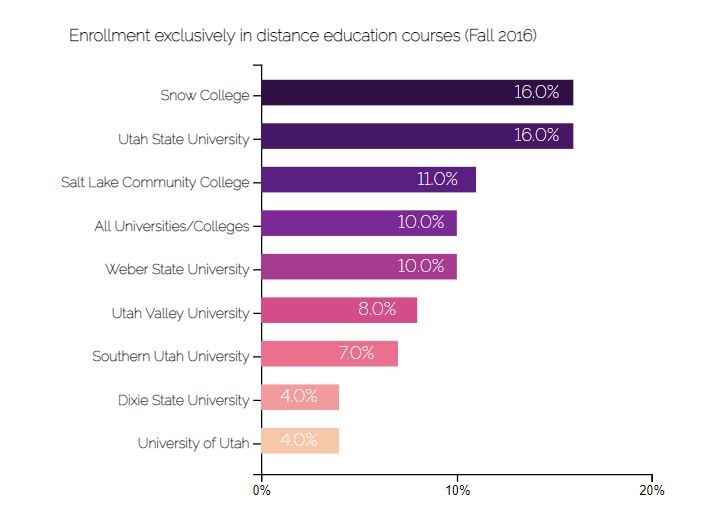 Distance education data as seen on Utah's Education Pipeline dashboard.
In Utah, distance education is defined as a course where at least 80% of the course uses one or more technologies to teach students who are removed from the instructor. This P-20 metric on distance education looks at Utah student enrollment in the fall semester of 2016.
Enrollment in both distance education and on-campus courses was more popular than an exclusive online semester with 26% of students enrolled in hybrid coursework compared to 10% enrolled exclusively in distance education. Part-time students were more likely to be enrolled exclusively in distance education compared to full-time students.
When comparing institutions, Snow College and Utah State University had the highest rates of students exclusively enrolled in distance courses, while Southern Utah University had the largest number of students enrolled in some, but not all distance education courses.
Learn more about other Postsecondary Access indicators at Utah's Education Pipeline.