Return to Community
How many first-time Utah college students return for a second year?
May 15, 2019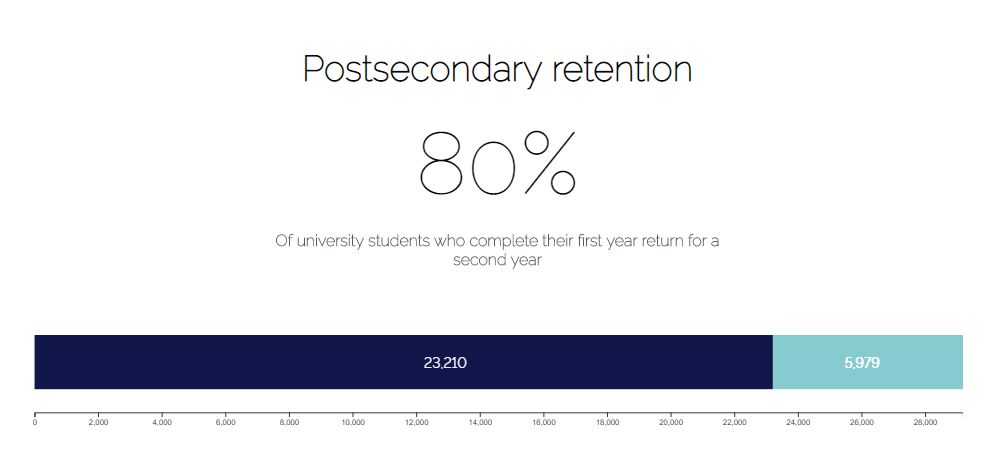 Retention data as seen on Utah's Education Pipeline dashboard.
Access to postsecondary education is critical for the economic health of the state. Not only do graduates earn more on average, but they are also less likely to face unemployment and more likely to report greater job satisfaction. Retention is an indicator related to postsecondary success. In 2012, 80% of students who entered a Utah Systems of Higher Education (USHE) institution returned for a second semester by 2016.
The retention rate is the percentage of first-time students who attend a college or university and return for a second year. One of the largest predictors of retention is age and number of credits taken with younger full-time students returning at a greater rate than their older part-time counterparts.
Students observed in this metric are given a five-year window to enroll and return to ensure students engaging in ecclesiastical service are reflected as returning students. Students transferring between public colleges and universities are captured as well.
Learn more about other Postsecondary Access indicators at Utah's Education Pipeline.