Return to Community
The Retention of Working College Students in Utah
September 27, 2019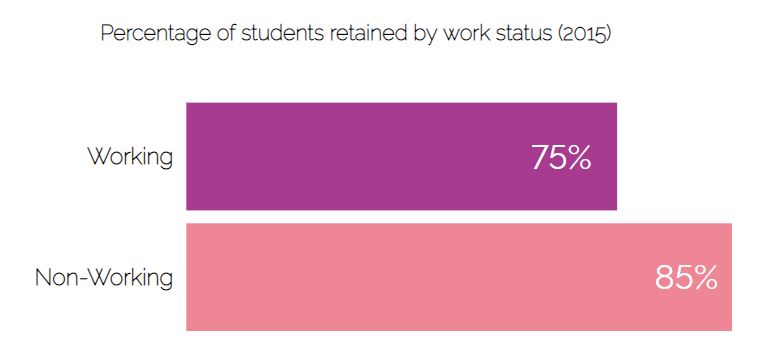 In the Utah Data Research Center's latest report on Outcomes for Working College Students in Utah, it found that working students had a retention rate of 75% compared to 85% of non-working students in 2015. Working had a correlation of decreasing a student's odds of returning for a second semester by 30.4% compared to non-working students.
Retention was defined as students who enrolled in one of Utah's public institutions for the first time, and returned for a second semester. A student may complete a fall semester, skip the summer term, return for spring, and still be captured in this metric. This metric did not capture students who leave college for an ecclesiastical mission or who are otherwise returning students.
To learn more, read the report online and explore the data in the data narrative.