Return to Community
Outcomes for Working College Students in Utah
September 10, 2019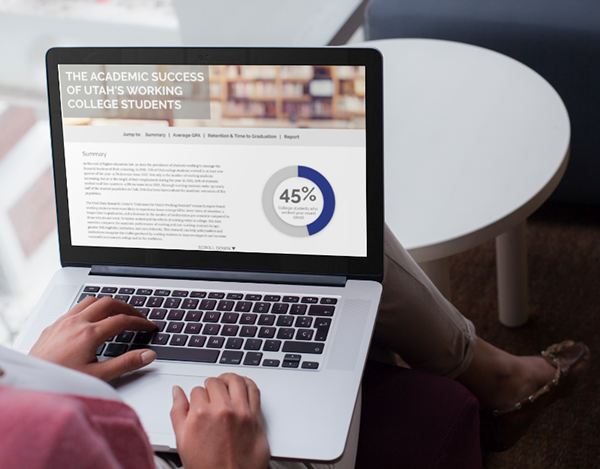 The Utah Data Research Center today published its report and data narrative on Outcomes for Working College Students in Utah. This research helps recognize the challenges faced by working students by better understanding the factors associated with their academic outcomes. The report compares the academic performance of working and non-working students by age, gender, Pell eligibility, institution, and race/ethnicity.
In 2016, 45% of bachelor's degree seeking students worked all four quarters—a 3% increase since 2012. Although working students make up nearly half of the student population and have increased over time, little has been known about the academic outcomes of this group. With this new research, a correlation was found that Utah's working students were more likely to experience lower average GPAs, lower rates of retention, a longer time to graduation, and a decrease in the number of credits taken per semester compared to those who did not work.
To learn more, read the report now available online and explore the data in the new data narrative.