Return to Community
New Research Document Style Guide Released
Kelsey A. Martinez, Ph.D.
July 3, 2019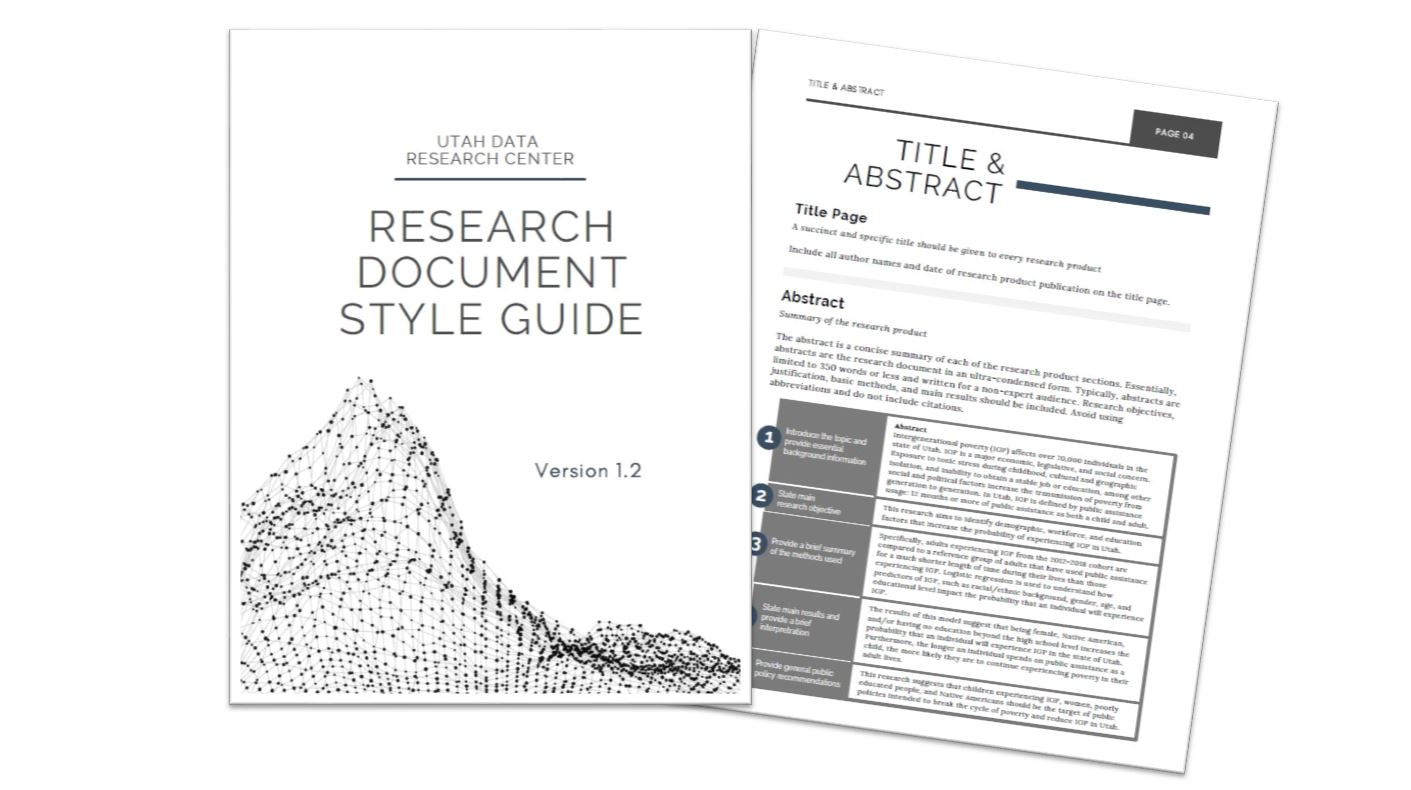 This week, the UDRC released its research document style guide. The guide assures uniformity and high quality of research documents released by the UDRC. All research documents follow APA style for grammar and citations. At the content and organization level, our research documents will follow an academic style format, with all documents including an abstract, introduction, methods, results, discussion, conclusion, and references.
The research document style guide provides a commented example of each of these sections. Below, we provide a brief description of each section. View the entire document guide here.
Abstract
-Summarizes the research document. Each section below should be summarized in the abstract focusing on main/most significant results and interpretations.
Introduction
-Includes literature review, broad introduction to the topic and questions addressed in the research document. The final portion of the introduction states the specific questions addressed in the research document.
Methods
-Reports how the data were gathered and analyzed
Results
-Explains the results of statistical tests or analyses performed. Reference any tables or figures included in the research document in text.
Discussion
-Interprets the meaning of results and place results in the context of topics introduced in the introduction.
Conclusion
-Reiterates the most important findings of the research
References
-Lists references cited in the research document text in APA format