Return to Community
UDRC's Design Philosophy and Style Guide
April 10, 2019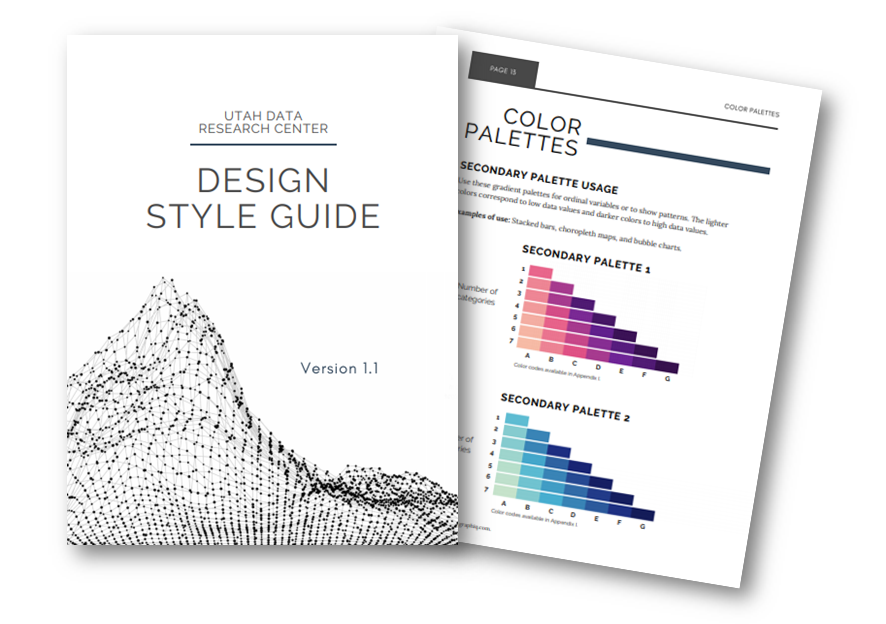 At the Utah Data Research Center, our design philosophy aims to create an interactive and meaningful experience for our users. To do this, we objectively design data-informed narratives that provide value to those seeking to understand Utah and its citizens.
By utilizing innovative technologies, our narratives guide users in an intuitive and seamless way regardless of the device they are using to access the information. At the same time, our modern visuals maintain simplicity through a minimal and clean approach. Each product is designed with purpose while adhering to the principles of efficiency, transparency, and accessibility.
The Utah Data Research Center's style guide presents our design philosophy through the execution of fonts, typography, imagery, color, web layout, animations and editorial style. It also sets a standard for the advanced technologies we use to achieve our design. This includes D3 Javascript as our data visualization solution and CSS Grids as our responsive tool.
With each release of a style guide version, our previously designed products will be updated to the new style standard as necessary. View our style guide here.