High school courses and post-secondary outcomes
Karen Tao, Researcher
February 3, 2022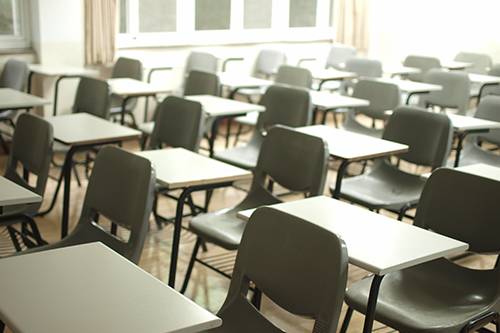 The UDRC team is in the final stages of polishing our upcoming research product on the effects of high school courses on students' college readiness and post-secondary education outcomes. Therefore, I would like to introduce this research today and provide the context and scope of our research before sharing our findings.
Understanding the effects of high school course-taking patterns may be valuable for the students and their parents, school administrators, and policymakers. For students, knowing how a course contributes to their future educational and career outcomes may motivate their efforts in various courses. For school administrators, knowing the benefits of courses in each subject area may assist in creating a curriculum that adequately prepares their students. Finally, for policymakers, comprehension of the effects of courses from each subject area could be crucial in designing and interpreting metrics that evaluate school and students' education outcomes.
For this research, the numbers of courses taken and passed in each subject area are aggregated for each student using data from the Utah State Board of Education (USBE). We also obtain students ' demographic data on courses taken and passed. This data includes race, gender, low-income status based on free- and reduced lunch eligibility, immigration status, refugee status, English language learning status, and special education status. For each student, we combine demographic data with coursework in high school to model college readiness and post-secondary educational outcomes.
College readiness for this research is defined using high school graduation status and whether students completed advanced classwork. Completing advanced coursework means students must receive a grade of C or higher on at least one Advanced Placement (AP), International Baccalaureate (IB), or Concurrent Enrollment (CE) course. In addition, students who completed a Career and Technical Education (CTE) pathway are also considered to have completed advanced coursework.
Students' course data and demographic data are then linked with the Utah System of Higher Education (USHE) data to study their post-secondary outcomes. This data includes enrollment at a post-secondary institution, obtaining an award from a post-secondary institution, intent to study STEM, obtaining a STEM award, and the time between high school completion and post-secondary enrollment and award. These measures can illustrate how high school courses in different subject areas affect students' continuing their education in post-secondary institutions and their attainment.
Students' high school coursework and demographic information are used as input to build regressions to model their post-secondary outcomes. We identify high school course subject areas that play important roles in post-secondary education and how they affect the odds of students continuing their education beyond high school and later receiving an award from a post-secondary institution.
Education is an important component of human capital and could potentially increase productivity and wages earned. This study aims to contribute to a deeper understanding of the effects of high school coursework on Utah students' education outcomes. We hope to share the findings with you soon. Stay tuned!